WildAboutBirds.com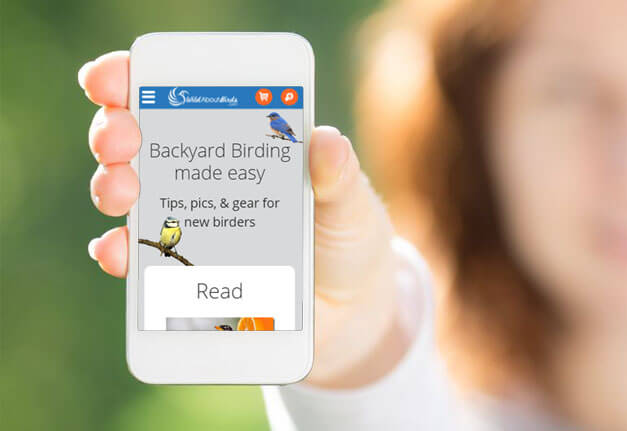 WildAboutBirds.com uses the latest mobile-savvy technologies to make bird watching a hobby you can do anywhere you take your tablet or phone!
What makes WildAboutBirds.com special is more than technology — it's the focus on the birds (OOPS — of course we mean the customers). We want people to love birds as much as we do, so we offer more than just a shopping site.
WildAboutBirds.com is a place where new bird enthusiasts can come together to read, shop and share ideas. Visitors to the site can see pictures of favorite birds, get tips about bird watching and find great products to make birding even more fun and exciting. From wild bird encounters to DIY bird feeders, WildAboutBirds.com has something for every novice bird watcher.
After a visit to our site, we hope you're as wild about birds as we are!